On the afternoon of 21 September, 1984, 14-year-old Tryna Middleton and two friends attended a high school football match in Cleveland, Ohio. Tryna was an above-average ninth-grade student at Shaw High School located in East Cleveland.
As Tryna and her two friends were walking home along Glynn Road, a car came speeding towards them before the driver slammed on the brakes and jumped out. "Come here, bitch" the man shouted before producing a knife and trying to grab all three girls. Tryna's friends managed to escape his clutches but Tryna wasn't so lucky. The man grabbed Tryna and threw her into his car while her two friends ran to a nearby home to call police.
A search party was immediately assembled but it was tragically already too late.
Around two hours after Tryna was abducted, her lifeless body was discovered in a parking lot in Forest Hill Parkway which was located in the Glenville area of Cleveland. She had been raped numerous times and then stabbed seven times in the chest. A wound to Tryna's arm indicated that she had attempted to defend herself against her ruthless attacker but to no avail.
The discovery of the body led to a new chapter in the case: the search for the sadistic killer. It wouldn't be long until he attempted to strike again…
On 6 December, 1984, a young girl was playing outside her home when a man grabbed her from behind and threw her into his car. Her sister witnessed the attack and called for their mother who rushed outside and was able to grab hold of the car door handle as it attempted to get away. Her mother managed to smash the window and get her daughter out before the car sped away. Thankfully, several witnesses were able to write down the registration number of the potential kidnapper.
The registration number led to Romell Broom, who had just been released from prison six months earlier. He had served nine years for the rape of a 12-year-old girl and an unrelated robbery.1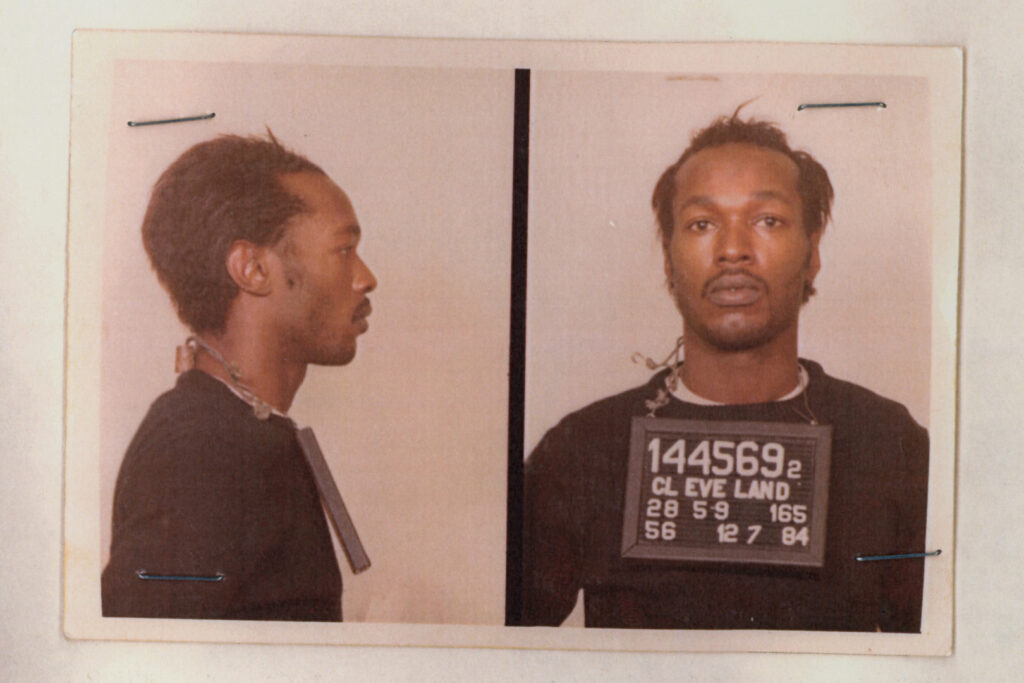 Broom was brought in for questioning and staunchly denied that he was involved in Tryna's murder, claiming that he had been with relatives on the day of her abduction and then went to a bar with his two brothers. Forensic evidence, however, indicated otherwise. When forensic experts carried out a DNA test on Broom years later, they discovered that his DNA matched the DNA found on Tryna. Tryna's two friends also picked Broom out of a police line-up and identified his car as the car used in the abduction.2
On the 3rd of October, 1985, Broom was found guilty of Tryna's murder and was ordered to be executed. Following the verdict, Broom spoke to Tryna's mother, Bessye Middleton, and contended that he was innocent: "He said by executing him, it wouldn't bring our daughter back. That is true, but he was looking for sympathy."3 Broom's lawyers had attempted to argue that it was a case of mistaken identity and tried to claim that the DNA testing was inconclusive.
On the 17th of September, 2009, the date of Broom execution fell upon him. He turned down the request for a last meal and had no visitors. He attempted to call his father but received no response.4
When Broom was strapped to the gurney to receive the lethal injection, the medical staff attempted to find a vein to administer the lethal injection drugs. However, they were unsuccessful. After being poked and prodded numerous times, Broom attempted to offer assistance in finding a vein. Over a two-hour period, they attempted 18 times to insert a needle into his vein. Blaming his prior drug use, it was announced that Broom would receive a reprieve from the death penalty considering they could not execute him in a way they deemed humane.
Following the attempted execution, Broom was sent to the infirmary at the Southern Ohio Correctional Facility where his lawyer, Adele Shank, said that he was traumatised by the ordeal.5 He was the only inmate to survive an execution attempt since the lethal injection was introduced in 1982. There were two other inmates, Joseph Clark and Christopher Newton, who had endured prolonged executions via lethal injections as executioners struggled to find useable veins. Following these two cases, the state of Ohio changed their execution protocol.6
Then in 2016, the state of Ohio was given a second chance to try and execute Broom. Broom had tried to argue that a second execution attempt was a cruel and unusual punishment. Ohio's Supreme Court, however, ruled that Broom was not being punished twice for the same crime, since the three drugs used in an execution had not entered his body during the first execution attempt. Justice Judith Ann Lanzinger wrote: "Because Broom's life was never at risk since the drugs were not introduced, and because the state is committed to carrying out executions in a constitutional manner, we do not believe that it would shock the public's conscience to allow the state to carry out Broom's execution."7
Broom received a second execution date – 17th of June, 2020. However, on the 14th of April, 2020, Broom's execution date was delayed until the 16th of March, 2022. On the 28th of December, 2020, Broom died in prison. His cause of death was coronavirus. His death marked the final chapter in the grim case. Tyna's mother, Bessye, said that his death was a relief which meant that she and the rest of her family would no longer have to face the endless appeal process.
According to Robert Dunham, the executive director of the Death Penalty Information Center, Broom's case will stand out in history as one of the most significant botched executions in American history: "This case, more than any other, demonstrates the dangers in attempting to carry out these procedures. Lethal injection has the appearance of a medical procedure, but it is carried out by non-medical personnel."
Footnotes: