The case of Vlado Taneski brings to mind fictional parallels. From Basic Instinct to Nightcralwer, the idea of a journalist reporting on his own murders sounds like the plot of a Hollywood thriller but this case is very much true.
Kičevo is remote city in the south-eastern slopes of Mount Bistra in Macedonia. Between 2003 and 2007, citizens of Kičevo were terrorised by a serial killer in their midst. Vlado Taneski, a local journalist at Utrinski Vesnik (Morning Post), was always more than eager to cover the gruesome murders. In fact, he always had the insider scoop that other reporters didn't have.
Over the years, Taneski had earned a name for himself in Kičevo as an impressive and hard-working journalist. He worked on the scene for over twenty years and had garnered a lot of fans for his work. In fact, nobody even considered that a serial killer was active in their sleepy city until Taneski suggested it in one of his reports. "The Kičevo Monster," Taneski dubbed the ruthless killer.
The first victim was 64-year-old cleaner, Mitra Siljanovska. She was raped, beaten and then strangled with a phone cable in 2005. Her dismembered body was discovered in a plastic bag in a rubbish dump in Kičevo. Two men who had recently been found guilty of murdering a man were found guilty of the murder of Mitra. Taneski, of course, attended the trial and wrote up an impressive report.
The killings had a respite until November of 2007, when 56-year-old Ljubica Lichoska disappeared. In February, her dismembered body was discovered in a plastic bag in a different rubbish dump in Kičevo. A couple of months later, on the 16th of May, 65-year-old Zivana Temelkoska suffered the same fate as her predecessors. She had been raped, beaten, and then stabbed 13 times in the head. 1
The killer was soon linked to the disappearance of a 78-year-old woman who went missing in 2003, never to be seen again. She fit the same victim profile as the other women.
Taneski was more than keen to investigative and report on these murders; he was always center stage. "On May 18, just after the gruesome murder of Zivana Temelkoska, he called and pitched the story to us," recalled a reporter at the newspaper. 2
As Taneski reported on the murders, police became increasingly suspicious. He seemed to divulge information that wasn't released in the media. In fact, he was disclosing information that nobody other than the killer would know. He knew exactly how the women were killed and even the type of material they were strangled with. "The body had been tied up with a piece of phone cable with which the woman had clearly been previously strangled," read one of his reports.
He openly admonished the local police for their so-called illogical suspects in the murders and even speculated as to how the killer abducted his victims. He incessantly questioned the family members of the victims, asking them to detail their lives and their past and share their own theories of who could possibly be involved.
It soon became apparent that Taneski knew so much about the murders because he was the killer.
Police arrested him and brought him to the police station for questioning and to take a DNA sample. Lo and behold, it matched the DNA that was discovered at the crime scenes.
None of his friends or colleagues could quite believe he was the killer. "We are all shocked with this," said Ljupco Popovsi, the editor-in-chief of Utrunksi Vesnik. "I know him as an exceptionally quiet man and I would never believe that he is capable of doing something like that." 3 Taneski's ex-wife said she enjoyed an "ideal marriage" with him for 31 years. The only time she could recall him becoming aggressive was when the couple lived with his parents who he was said to have a turbulent relationship with. His relationship with his mother worsened after his father committed suicide in 1990.
The following day, Taneski was found drowned in a bucket of water in a prison bathroom. Police determined it was suicide. Inside his cell, police found a note which read: "I did not commit these murders."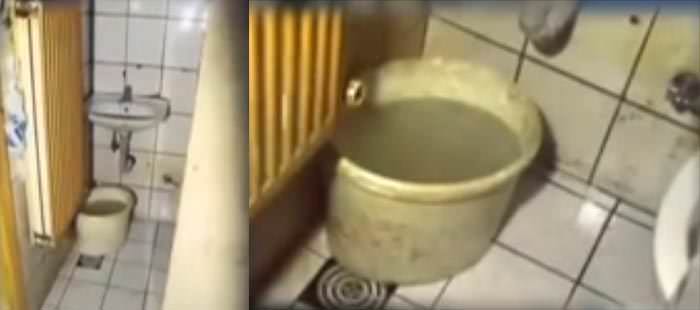 Taneksi took his motivation behind the murders to his grave; it's widely theorised that he was motivated by the hatred he felt for his mother. The victims' lives and physical appearance bore similarities to that of his late mother. 
Footnotes: